1. General Arrangement
All the courses are held on 13 consecutive Saturdays, and each lesson lasts for three hours in the morning. The general arrangement is as below.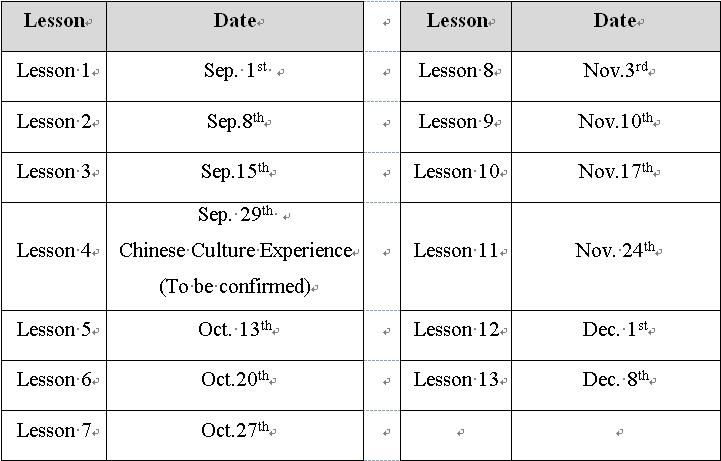 2. Course Timetable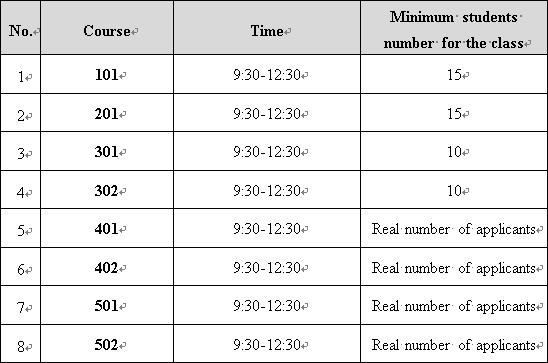 INTRODUCTION OF CHINESE COURSES
COURSE STRUCTURE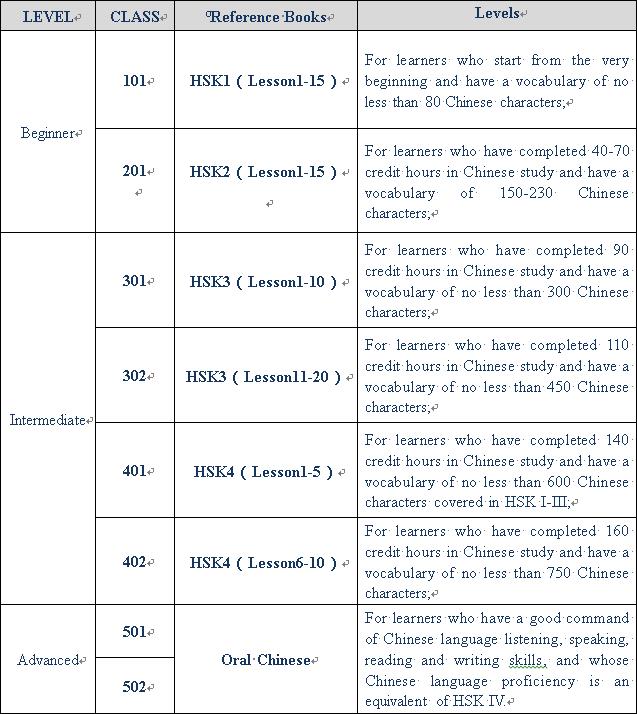 In the coming autumn term (2018), we will offer you courses of eight levels. To help choose the right level, we prepare the main contents and sample texts in our textbooks for different levels on
http://cffd.chinese.cn
. Please find them in 汉语课程Chinese Course program on http://cffd.chinese.cn, and we hope this will be useful and convenient for you.